JazzauDedans !
Your Gourmet & cultural break !
the art de vivre by Cazaudehore
This experience, available on Friday, April 30th, 2021, includes:
Champagne Apéritif

3-course dinner (starter, main course, dessert), drinks included,




served "restaurant-like" in your room 

Live Music

at your doorstep with

Jérôme Etcheberry

(April 30th: International Jazz Day)

Overnight in a double room

In-room continental breakfast
2 guests in Classic & Superior rooms
Up to 3 guests in a Junior Suite or Suite
Up to 5 guests in a Family Suite
We are at your disposal for your specific requests on 01 30 61 64 64 or via hotel@cazaudehore.fr
March 27th Menu




drinks included

*
FOIE GRAS
shavings in eryngii mushroom millefeuille 
•
SEA BASS
stuffed steak, watercress juice spiced with wasabi, bundle of rice with romaine & pandan
•
CHEESE
sheep milk cheese from Pyrénées, F. Miot black cherry jam
•
CHOCOLATE
caramel heart mousse on a Breton cocoa shortbread
WINE
Villa Lucia, Domaine Cailhol Gautrain, Minervois 2016
* A 75cl bottle for 2 & waters
Alcohol abuse is dangerous for health. To consume with moderation.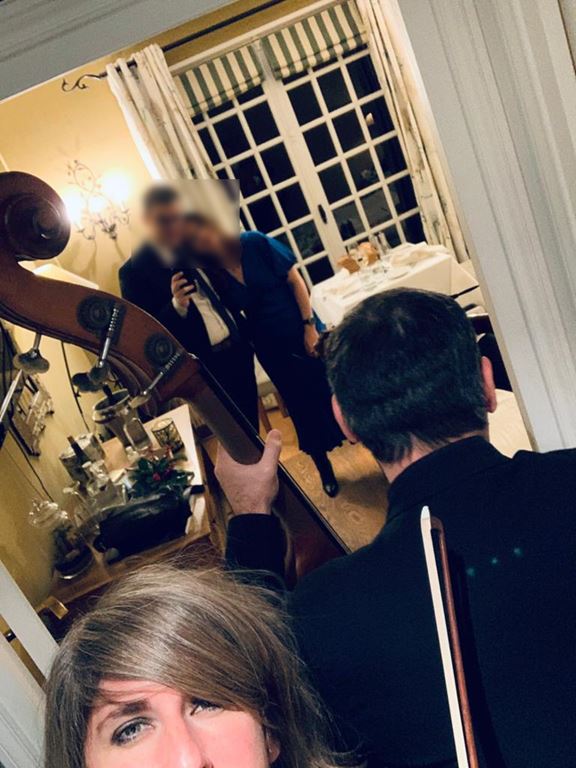 In-Room Dinner




drinks included

*
Menu will be communicated closer to date
* A 75cl bottle for 2 & waters
Alcohol abuse is dangerous for health. To consume with moderation.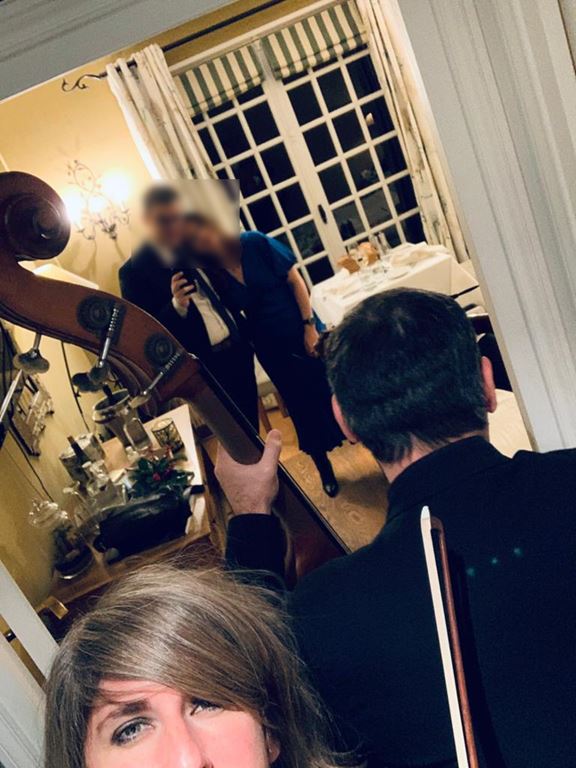 APRIL 30TH : JEROME ETCHEBERRY
Jérôme Etcheberry  (trumpet, vocals), … exact line-up to be confirmed …
The most "Louisiana" of French crooners!
We love his coolness, his elastic swing, his straight and never forced voice, and then this elegance from the past.
For Jazzaudedans he adapts, switches from piano to guitar, and takes us to New-Orleans rhythm'n'blues to give us an idea of the atmosphere that reigns in the clubs of the French Quarter of Nola.
With his true crooner's voice, he will adapt to your state of mind & your desires, sometimes sweet like a declaration of love, or powerful like a Mardi Gras in New Orleans!
MARCH 6th : PADDY SHERLOCK
Paddy Sherlock (trombone, vocals), Thomas Ohresser (guitar) & Moïra Batz (double bass)
Author, composer, talent scout (Brisa Roché, Aurore Voilqué, Ellen Birath, …) and trombone virtuoso, Paddy Sherlock accompanies both Liz McComb and the rock group FFF.
Faithful to the spirit of jazz in the great lineage of entertainers, an artist with an unusual sensitivity, he skilfully mixes tradition and innovation and delivers us texts and personal compositions which give pride of place to improvisation, while revisiting the standards with an unparalleled swing.
Jazz must go on, that could be his motto. A mixed and eclectic jazz which releases a formidable energy, without being embarrassed of the rest.
THREE BLIND MICE
Felix Hunot (guitar, vocals), Malo Mazurié (trumpet, post horn) & Sebastien Girardot (double bass)
Double bass, guitar / banjo & trumpet, that is the configuration of this trio which puts its energy, its youth & its science at the service of a dynamic, demanding music with a resolutely acoustic flavor. Both generous accompanists & outstanding soloists, these musicians shine in a fresh & energetic style, nourished by an infectious bond & a keen sense of challenge.
These virtuosos endeavor to highlight the contours, the peculiarities & the rhythms which give this repertoire of the 1920s / 1930s all its originality and magic.