about Coronavirus
Dear Friends, Dear Guests, Dear Customers,
Yes, the Coronavirus Covid-19 has complicated our lives a bit for the past few months, both yours and ours.
But as in every crisis situation, the best virtue seems to us to be that of reason, without omitting caution and respect for sanitary measures.
At the restaurant & as part of private or professional events
you must present a valid sanitary pass upon arrival
once this pass is verified, you have the right to "take the mask off"
In the hotel
we will ask you for your sanitary pass on your arrival so that you can move freely between the different buildings.
however, wearing a mask is compulsory when walking in the hotel's common areas, corridors and reception
in the event that you are unable to provide a valid sanitary pass, you may stay within the hotel, but not go to the restaurant building.
We thank you for your understanding and hope to have you very soon,
Cazaudehore family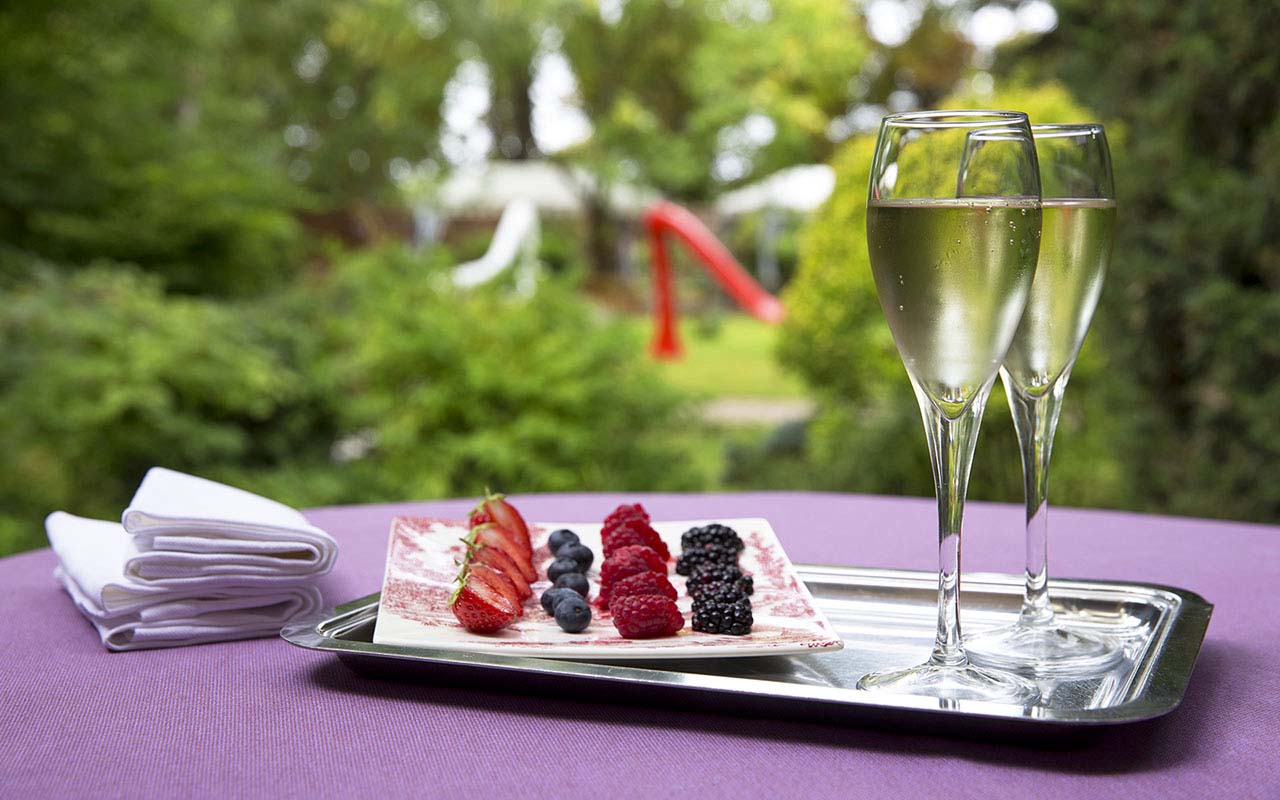 Dear Friends, Dear Guests, Dear Customers,
Yes, for the past few months the Coronavirus pandemic has indeed complicated both your lives and ours.
However when facing every crisis situation, reason seems to be the best virtue, without of course forgetting caution and respect for sanitary regulations.
AT THE MOMENT, AT CAZAUDEHORE'S, YOU CAN:
come to the restaurant while respecting a maximum of 6 people per table,
organise a private meal for up to 60 guests, respecting the maximum of 50% of our big room capacity, with a maximum of 6 people per table,
organise a professional event for up to 40 people, respecting the recommended physical distances.
By supporting these possibilities with the measures listed below, the health protocol applied to our department is thus fully respected.
At Cazaudehore, we have taken this topic to heart as soon as it emerged and we have immediately taken the following actions:
Increasing staff awareness on preventing the spread of infections, recognising symptoms, what actions to take when facing COVID-19 risks;
Putting sanitizing hand rub dispensers in prominent places for our customers and team;
Ensuring that face masks are available and worn at all times;
Reinforcing the highest levels of hygiene and cleanliness througout the hôtel and the restaurant;
Accentuated space between tables by reducing our capacity numbers;
At breakfast, we are providing guests with their own personal cutlety set.
These are in addition to what we already currently do, such as:
Regular auditing by an independent laboratory which carries out controls and samples of both material and surface;
Ensuring our workplaces are clean and hygienic;
To keep communicating and informing you of possible issues.
WHAT WE ASK YOU
To please come with your own mask;
To please wear a mask in the common areas as it is mandatory;
To be vigilant in respecting social distancing with other customers and our staff;
To please share with us any concerns you may have.
As you can see, without giving in to panic, we are ready to welcome you again and pamper you even more … in short, make the art of living and hospitality shine in the forest of Saint-Germain-en- Laye, as we have done for the past 90 years.
See you soon,
Cazaudehore family