PAMPER YOUR LOVED ONE FOR VALENTINE !
EXCITE YOUR TASTE BUDS,
ENJOY THE CHARM OF LIVE MUSIC,
RELAX
& HAVE BREAKFAST IN BED …


A PERFECT VALENTINE !
To share this delicious moment, choose your ambiance :
• INTIMATE DINNER at the restaurant,
• A JAZZY VALENTINE with Standards & Bianca !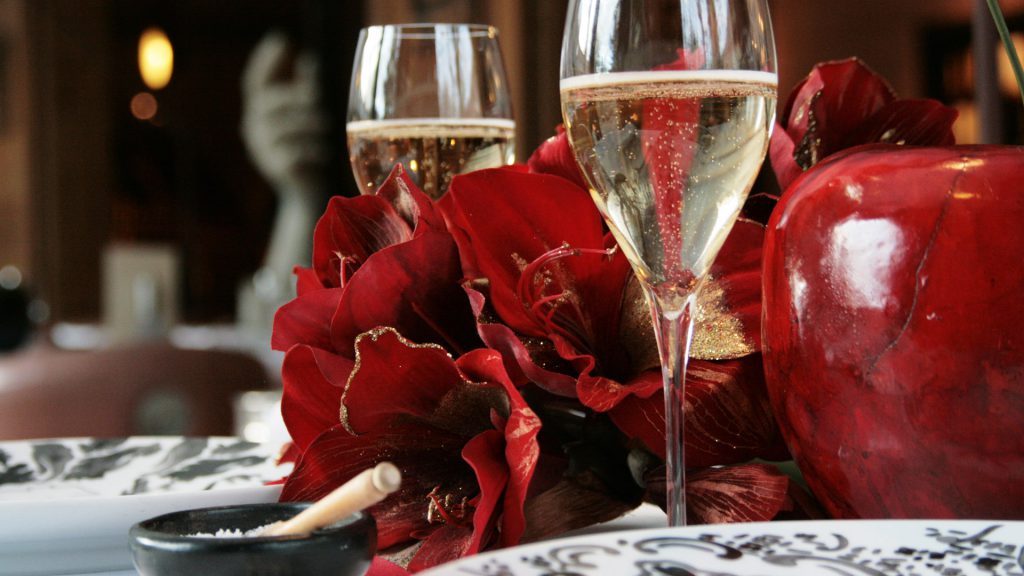 CANDLELIT DINNER


with Champagne Pommery
Grand Cru Royal 2008*
FOIE GRAS
heart of smoked lamprey,
Jerusalem artichoke with truffle
•
SAINT-JACQUES
grilled with sesame, homemade buckwheat pasta
•
DUCK
seared breast with wild roses,
red cabbage with spices, caramelized carrot with caraway
•
CHEESE
le cœur d'Auvergne
•
CHOCOLATE
•
Coffee, Damman Tea or Herbal tea
*One bottle (75cl) for 2 people
Alcohol abuse is dangerous for your health. Drink responsibly.
Intimate Dinner
proposed on Feb. 14th & 15th
129 € per person
A jazzy Valentine
proposed only on Feb. 14th
169 € per person
for more information click here
Take time …

& extend your delicious moment
"Amour Chic"
available on Feb. 15th
Valentine Menu,
in-room Champagne,
Overnight in a double room,
Breakfast, buffet or in-room
as from 225€ per person
"Amour Chic" with massage
available on Feb. 15th
"Amour Chic" package
+ Relaxation Massage
with organic essential oils
(30 minutes per person)
as from 260€ per person
"Amour Chic" with music
available on Feb. 14th
A Jazzy Valentine dinner
-more information here-
Overnight in a double room,
Breakfast, buffet or in-room
as from 260€ per person