Sunday Brunch
Cazaudehore's Sunday Brunch : to be shared with Friends & Family in the heart of the Saint-Germain-en-Laye forest !
Cazaudehore's Sunday Brunch will be back
on Sunday October 22nd, 2023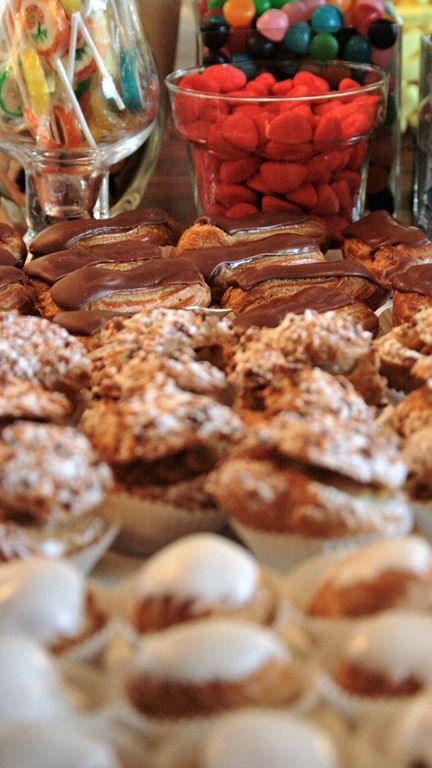 Chef Grégory Balland & his teams have concocted all-you-can-eat buffets based on fresh seasonal products, in the spirit of a family meal where we share convivial cuisine.
Didier Leroux ensures a smooth musical entertainment. Colelo "the funniest clown" will satisfy toddlers and almost grown-ups.
Add to all this the expertise of Cazaudehore and a fireplace to make it a place that will be very hard to leave when it's time to get on with the rest of the day!
Adults : 55 €*
Children under 12 : 29 €*
Buffets at will
Hot drinks & Fruit juices incl.
Brunch every sunday* from October 23rd 2022 until March 26th 2023, as from 11.30am.
The restaurant also welcomes you with its usual offer.
*Except on December 24th & 31st.
Themed brunches (Christmas, New Year, Valentine, Easter, …) may offer a different organisation at a different price, shown on a specific communication.
Please note that, even in good weather conditions, Sunday Brunch is always served indoors.
Huîtres, Bœuf au basilic thaï, Burgers à la betterave, Mille-feuille de champignons et foie gras, plateau de fromages et multitude de desserts … C'est ce que vous trouverez, aux côtés des inconditionnels du petit déjeuner sur le vaste buffet du brunch trônant au centre de la salle.
Didier Leroux assure une animation musicale douce et dans l'air du temps. Ponctuée par son humour & son sens de l'à propos, elle magnifie les événements familiaux et personnels par un choix avisé dans un carnet de chants varié.
Et pour parfaire l'ambiance familiale, Colelo « le clown le plus rigolo » satisfera les touts petits – et les presque grands – avec ses maquillages et sculpture de ballons.
Ajoutons à tout cela le savoir-faire de Cazaudehore et sa cheminée pour en faire un lieu que l'on a bien du mal à quitter quand vient l'heure de reprendre le cours de sa journée !
Les brunchs à thème (Noël, Pâques, …) peuvent avoir une organisation et un tarif différent, indiqués sur une communication spécifique.
Le Brunch se tenant dans notre salon Cheminée, le restaurant vous accueille également avec son offre habituelle.
Adultes : 55 €
Enfant de -12 ans : 29 €
Buffets à volonté
Boissons chaudes & Jus de fruits inclus
hors boissons alcoolisées
Brunch tous les dimanches*
du 18 octobre 2020 au 28 mars 2021,
à partir de 11h30.
*excepté le 14 février 2021